JET ASSIST VIPS RECEIVE A WARM WELCOME WITH KEITH DRURY ART EXHIBITION
We are delighted to launch a new local collaboration project at Jet Assist, bringing art and aviation together in a unique way. Our Art and Aviation campaign will see local Northern Irish artists given an exclusive platform to exhibit their work to our private and corporate flyers.
As Northern Ireland's premier private jet operator based at Belfast International Airport, our luxury FBO lounge and private security suite hosts a comfortable and tranquil setting for clients to relax before or after their flight. With visitors from the business, entertainment and sports industries jetting into Northern Ireland from all over the world, small and large parties travel through Jet Assist on a daily basis.
We are delighted to launch into 2022 with our first collaborator Keith Drury Art. His famous collection of vibrant 3D cityscapes are now on display in our VIP lounge, inviting clients to spend time with the art depicting each piece and identifying lots of local spots. Keith is well-known for his bold, colourful local landscapes of Belfast and various towns in Northern Ireland. His works are created simply to be enjoyed and be a talking point on anyone's wall. Each piece is created with great attention to detail with months of precise work going into each picture. His works often yield hidden surprises to those who are eagle-eyed. New York, Paris and Liverpool cityscapes also feature amongst Keith's work. Visit keithdruryart.com or the Keith Drury Art Gallery on Belfast's bustling Belmont Road.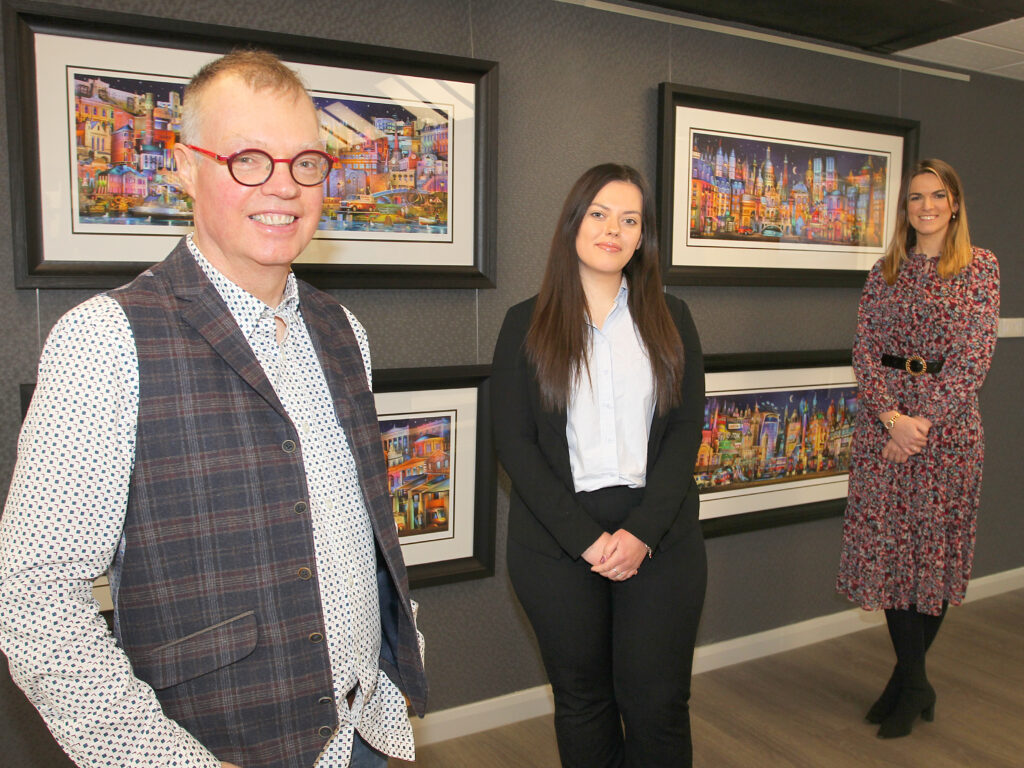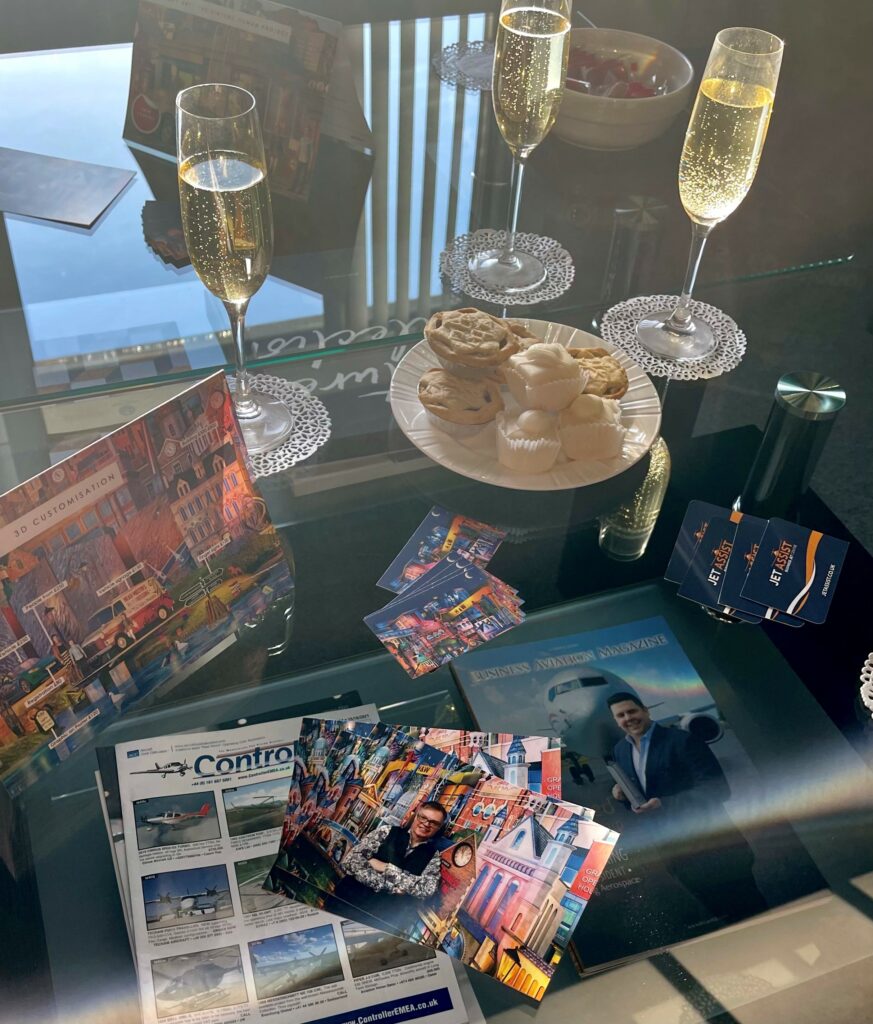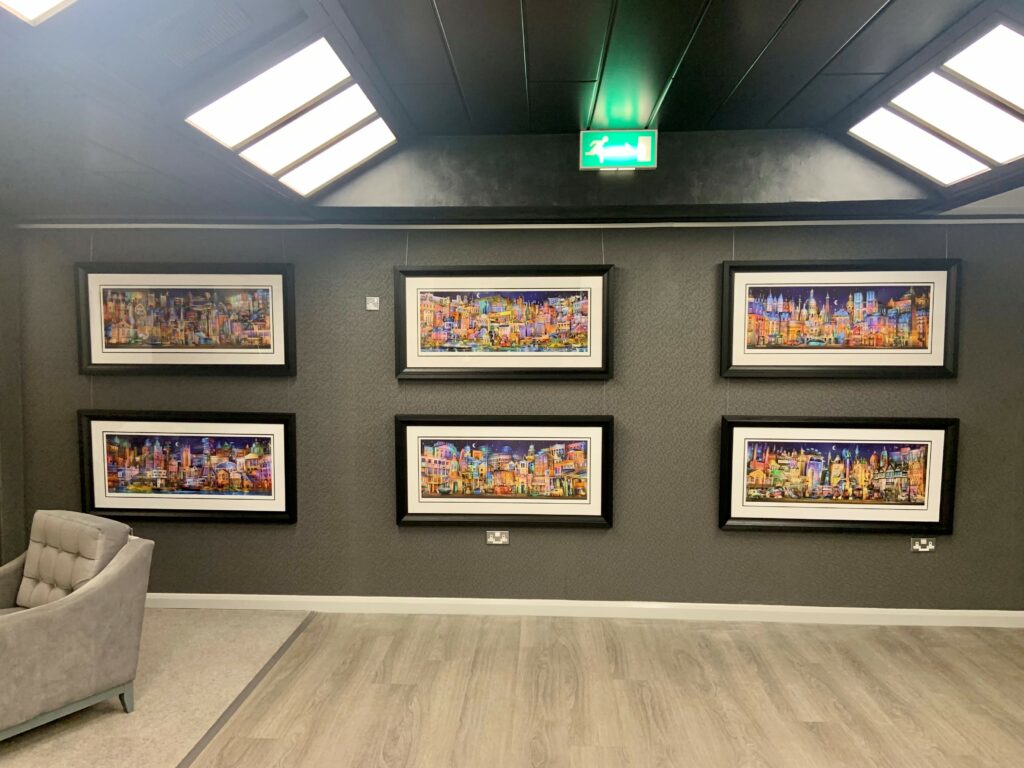 As two local Northern Irish companies, we are excited to bring art and aviation together in a unique way through this collaboration. Visitors have the opportunity to purchase the art from our FBO, taking an exclusive piece of Northern Ireland talent with them.
"We are thrilled to be working with Keith Drury. The exhibit just adds something extra to our client experience within the FBO and shows off Northern Ireland in a special way." – Beth Maxwell, Marketing Manager – Jet Assist / SERE Group.
The pandemic has given people with remunerative income more of a reason to fly private. Avoiding long queues, airport crowds and the busyness of commercial flights are just some reasons the safe travel bubble we provide appeals to clients. Find out more about our service here. Throughout the pandemic when most air travel was grounded, Jet Assist continued to support the emergency services, carrying out organ movement flights. We are part of the wider SERE Group in Northern Ireland which also includes 247 Aviation Air Ambulance and local new and used car dealership SERE Motors. Visit seregroup.co.uk for more info.
Want to win a limited edition piece by Keith? Head over to the Keith Drury Art Facebook page to enter!