Jet Assist - Business Jet Centre
Welcome
Jet Assist Business Jet Centre is based at Belfast International Airport (EGAA | BFS) The biggest and only international airport in Northern Ireland and one of the most technologically advanced airports in Ireland.
Jet Assist is a full 24 Hour Full Service FBO operating a dedicated corporate, military and ferry flight service. With our wide selection of GSE up to Boeing 747 we can cater for almost any size of aircraft.
Our Team Are Ready
Whether passing through on a tech stop, ferry flight, exercise or Ireland is your destination Jet Assist EGAA | BFS with our NATA Safety 1st PLST and Flight Safety Gulfstream accredited staff are ready to assist you in whatever you require.
Make use of our ultra fast turnarounds, ample aircraft parking, crosswind runways or in FBO security suite our facility is the premier facility on the island of Ireland
The FBO
When you look for an FBO in Ireland North or South of the border you need look no further than Jet Assist business Jet Centre with only 45min drive from all the main golf course like Royal Portrush home of the 2019 British Open or 1hr40 from the K-Club in Dublin there is no better choice.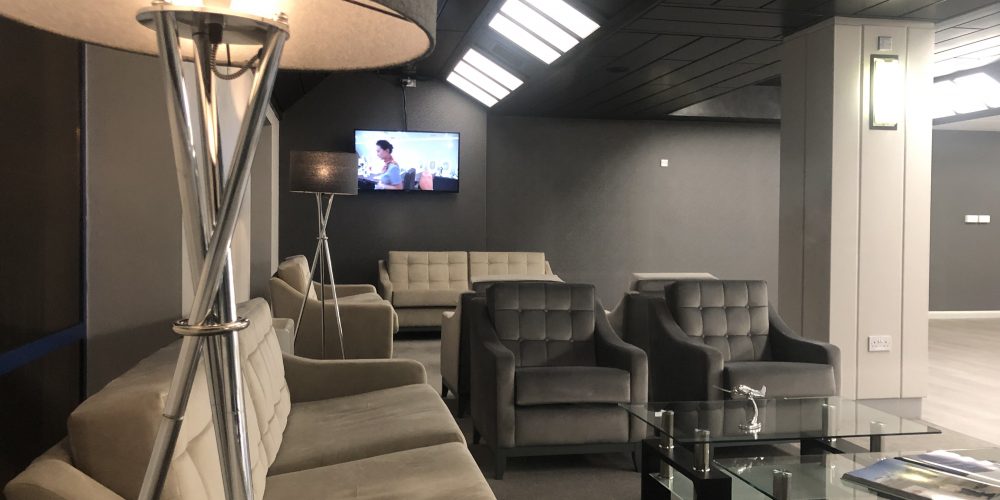 The FBO
With a full ground up refurb of our facility completed in January 2019 our facility shouts – style, class, elegance and privacy secluded and away from the prying eyes of photographers or general public you can slip in and out discreetly. Whether you want to chill in the lounge with a drink while the aircraft refuels or quickly pass through the FBO and the private security suite the facility is everything you need it to be and more.
We Have Built Our Foundation On
ELEGANCE - STYLE - PRIVACY - YOU